I've been catching up on some of the official podcasts —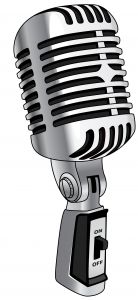 March 25 audio podcast
Darlton, punchy after having just finished writing a draft of the finale, rehashed Ab Aeterno, prehashed The Package, considered the possibility that Flocke was not evil — and revealed the title of the finale — on the March 25, 2010 audio podcast.
March 30 video podcast
In this short video podcast, Darlton answered a fan question about whether the fish that Jacob was cooking in the Season 5 finale, The Incident, was, ahem, a red herring.
I love the idea that it was a kind of visual pun, and in fact, someone left a comment on this blog back in September putting forth the "red herring" idea — an idea I found really funny at the time and still do. Alas, in this podcast, Darlton deny that was their intent. But the whole podcast is so jokey, I don't know if they can really be believed:
April 1 audio podcast
Darlton briefly rehashed The Package, talked about who might win in a Flocke-Widmore showdown, prehashed Happily After Ever, and answered questions about Richard Alpert's hair, the squirrel baby, and, of all things, grammar. April 1, 2010 audio podcast
April 8 video podcast
In this video podcast, Nestor Carbonell gave a tour of the set of the Black Rock. He talked about how they filmed the scenes there in Ab Aeterno — how they created the illusion of the smoke monster, and how they got the boar, who wasn't hungry, to gnaw on a body (don't worry, it was just a dummy). Very interesting!
Illustration of old microphone by Peter Suneson