The LOST polar bear got his own bobble head, complete with fishbiscuit. His head is huge!
My first impression was "Oh, that's kind of cute." My second thought was, "Actually, it's kind of creepy." I guess it's both — creepy in a cute kind of way.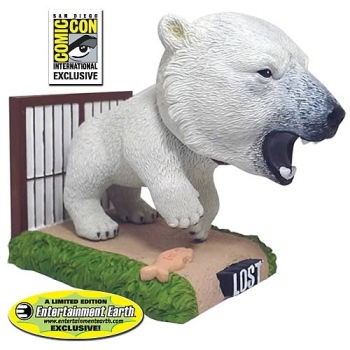 The bobblehead goes on sale in August, 2011 for $14.99, and is available for pre-order now.