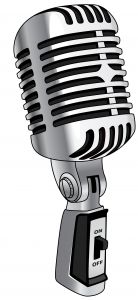 In the last (so sad!) official audio podcast, Damon and Carlton talk about listening to the scoring of the music for the finale, the polarized fan reaction to Across the Sea, "this is what answers look like," "every question will lead to another question," that they just did a DVD commentary for Across the Sea which will explain why they made the decisions they did for that episode, and the alternate endings that will be on the post-Finale Jimmy Kimmel show.
They say that they are done with the mythology — Across the Sea was the last of it. From now on, it's going to be all about the characters. Damon said "Everyone you know and love is going to feature prominently in the next three-and-a-half hours of the show."
Damon mentions how Across the Sea was a departure because it was about a bad Mommy when so much of the show before had been about bad Daddies. He says that one of their jokey titles for the episode had been "I'll Just Sit Here in the Dark." Ha!
They answer (and sometimes sidestep) viewer questions of varying seriousness: What did Locke say when he was unconscious in the sideways world? How could Jacob kill his brother if they were unable to hurt each other? (The answer was that he didn't hurt him directly.) Did Smokey kill the author of "Bad Twin"? Is the water in the pool in the temple the same as the water in the cave that Jacob is protecting? Was the tortoise on the beach an incarnation of Vincent? Was the drawstring in the last episode an anachronism? Do Damon and Carlton secretly hate each other? What is their favorite podcast moment?
Great podcast, worth listening to: May 14, 2010 official audio podcast