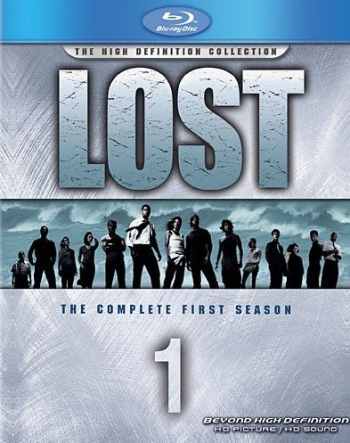 Earlier this week ABC released, for the first time, Blu-ray editions of the first two seasons. (Seasons 3 and 4 already have Blu-ray editions out.)
The reviews have been glowing, with people saying that the picture, music, and sound effects are all richer than on the original DVDs.
A reviewer on Amazon
wrote:
I compared both my DVD box set to this Blu-ray set and the picture quality in High Definition shows off detail that I never caught on DVD. From the plane wreckage to the orange dimples on the orange peel in John Locke's mouth. These can be seen quite clearly on Blu-ray.

As for the audio, "LOST" is featured in DTS HD-Master Audio 5.1. The dialogue is quite clear but one thing that caught my attention is how magnificent the audio is in terms of capturing the ambiance of the island when each person is moving through the jungle. The explosions of the plane is caught all around you and you are literally immersed into the destruction of the plane as audio is heard on the front channels, surrounds, rear surrounds and through the LFE of your subwoofer. Very nice!
I don't have the equipment to watch these, and I'm just a wee bit jealous.
Right now, these are on sale at Amazon for 30% off, and through July 16, 2009, they are also having a special promotion
where you can get an additional $20 off for buying any 2 seasons of LOST on Blu-Ray, $30 off for buying any 3 seasons, and $40 off for buying all 4.