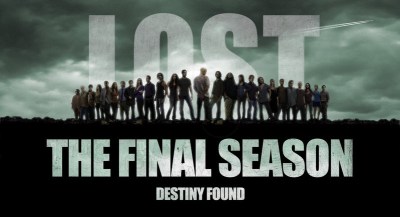 Update 11/19/09: ABC just announced that LOST Season 6 will be on Tuesday nights.
———————–
Original post below:
ABC will be cancelling Eastwick after 13 episodes. That will leave a 10 PM Wednesday night slot open, which seems perfect for LOST.
But E! Online reports that ABC is thinking of moving Ugly Betty into that time slot in order to make Wednesdays solid nights of comedy.
P.S. Eastwick is one of my favorite guilty pleasures. Though it's not a brilliant show like LOST, it's a lot of fun, with exuberant acting, a dab of suspense, and more strong women characters per square inch than the vast majority of shows on TV.
This may be a lost cause (no pun intended), but if you like Eastwick too, please consider signing the petition to save the show. Fans of the show are also trying to get #SaveEastwick onto Twitter's Trending Topics list.
LOST Season 6 Poster via Lostpedia